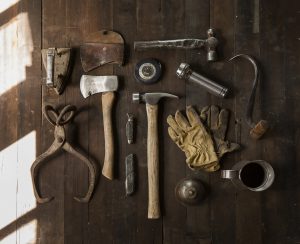 This Christmas, get the perfect gift for the friend or family member, especially if they always seem to have their head in their tool box. Take a look at the 5 gifts they are guaranteed to love.
The Man Mug £10.99
This oversized mug is great for DIY enthusiasts. Not only does it hold a brew, it also incorporates a spirit level and pencil holder. As well as ruler detailing along the side and a handle that replicates the shape of a saw handle for a robust feel.
Chocolate Tools £12+
How about edible full sized tools? These tools are luxury plain chocolate hand finished the edible gold and silver paint. Cocoa is used for the detailing of the "˜rusty' look chocolate. The range is extensive from nuts and bolts to wire cutters and hammers, however they all look fantastic.
Personalised Multi-Tool £36
Whether you put their name on it or something along the lines of "˜Daddy's Tools' they will never have one similar. The strong beech wooden handle supports a 10 in 1 multi-tool. Including a wire cutter, flathead screwdriver, and bottle opener saw blade, reamer, flier, knife blade, Philips screwdriver plus a hammer or pliers.
DeWalt Cordless Combi Drill £86
As Christmas presents go a drill may not be the first thing you think of- but do they need a new one? This cordless drill has two speed setting (variable speed and reverse speed) to ensure maximum control whilst drilling into surfaces. It has an 18V battery, although it is surprising powerful and includes the battery charger. The drill is completed with a heavy duty kit box to keep it protected.
Tech Tool Pen £10
Perfect stocking filler, it is a mini tool box incorporated inside a pen. The metal casing has a cool and durable feel whilst including a ruler, spirit level with a Philips and flathead screwdriver hidden at the end. Of course it is a working pen too!