Best homeowner loans
If you own your own home a home owner loan from Pegasus Finance may be the ideal funding solution to suit your needs. The majority of lenders will view people who own a home in a very good light as they tend to display better money handling skills and are often a safer bet.
A Pegasus homeowner loan can be either secured on your property or unsecured, depending on your circumstances, requirements and personal preferences – there are pros and cons to each.
What is a Secured Loan?
Secured homeowner loans are available to you if your property is mortgaged or owned outright, these are commonly known as "second charge loans". If you do have a mortgage on your home the lender will want to know that your property has good equity i.e. it's market value is worth significantly more than the outstanding mortgage balance.
Terms for secured homeowner loans can be spread over as long as 30 years, which will lower the monthly payment substantially but will cost you a lot more in interest charges over the lifetime of the loan.
Interest rates with secured homeowner loans are often lower than unsecured loans because the lender has the security of your property should you fail to make the repayments.
However, we do have several lenders who offer preferential rates to homeowners looking for unsecured loans as large as £50,000. Unsecured homeowner loans are generally quicker to arrange and can be spread over terms of up to 7 years.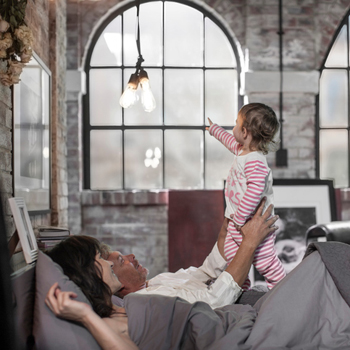 Uses Of A Homeowner Loan?
This type can be used for almost any purpose. Whether you need the cash for home improvements, getting married, an exotic holiday or for paying off other debts, we can provide you with the funding that you require.
How much can I borrow?
We provide loans for homeowners of between £5,000 and £1 million. The maximum loan amount will depend on several factors including;
Your income
The equity of your property
Your credit history
The loan repayment term that you require
Loan Benefits
Interest rates from 5.9% APR
Borrow from £5,000 to £1 million
Pay back the loan over 2 to 30 years
Choose from secured or unsecured loans
Use loan for almost any purpose
How much will it cost?
The loan calculator on this page will give you a rough idea of monthly payments, but a better idea is to make an application and let us find the best homeowner loans available before you make up your mind. There is no obligation and most lenders will only make a soft search on your credit history to be able to give you an in-principle decision.
Interest rates for normally fixed for the shorter term loans and the longer term secured second charge loans are often variable after an initial period.
If you are looking to secure the loan against your property the lenders may charge valuation or legal fees, but all this will be explained to you along with interest rate charges and monthly payments before you commit to taking any loan.
WARNING – SECURED HOMEOWNER LOANS – YOUR HOME CAN BE REPOSSESSED IF YOU DO NOT KEEP UP WITH REPAYMENTS FOR ANY DEBT SECURED ON IT
Does my credit history have to be perfect?
For the very best interest rates a great credit history would be helpful but even with bad credit history you can still get a competitive and affordable bad credit homeowner loan with Pegasus Finance.
We work with lenders who view homeowners favourably, especially if you are prepared to secure the loan on your property. We also understand that not everyone's finances run smoothly and as long as you can show the new loan is affordable there is a good chance we can still help you.
How do I apply?
Simply complete our short online application form and we'll get straight to work for you. Alternatively, should you wish to discuss things first you can call us free of charge on 0800 066 2882.
Next, an experienced Pegasus Finance loan advisor will assess your application and your personal requirements before presenting your case to the lender who they feel is most likely to help you and offer the best homeowner loan option available, all at no cost to you.
Once we have the best offer fully approved, your advisor will contact you to explain the offer in detail and to guide you through to the point of payout should you be happy.
It is your advisor's job to get the best homeowner loan possible in place for you but should you not be happy with the offer in any way there is no further obligation or any fees charged by us.
(8.9% APR illustration)
Apply Now
This does not constitute a quote, rates may vary depending on personal circumstances.