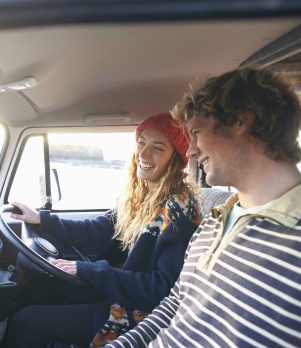 Car Finance
Securing a great car finance deal can be time consuming and irritating, let us take the strain for you.
Our experience and great relationships with the UK's leading lenders gives us access to the best car finance deals in the country.
Car Finance for everyone
Pegasus Finance are experts in sourcing the best car finance agreement that is available for your personal circumstances. Once secured, it can be used to purchase your new or used car from any reputable UK car dealer or private seller.
Buying a new car is an exiting experience but arranging a loan however, is not. We promise to make it as painless as possible and to find you the best deal and so leaving you free to choose your new car.
Interest rates start from 7.9% APR and your loan can be spread over terms of between 2 and 7 years to make sure that the monthly repayments are affordable for you.
Loan benefits
Finance packages from 20 different lenders
Buy from any reputable UK car dealer
2 to 7 year repayment term
Interest rates from 7.9% APR
No deposit required
How does it work?
Simply complete our short online application form to get the ball rolling and one of our car finance advisors will get straight on the case for you.
Your advisor will call you after processing your loan application to discuss the options and exactly how much the monthly payments will be.
Next find a car and let your car finance advisor know where it is, how much it is and how many miles it has done. We will then arrange the paperwork with the dealer and send payment so you can collect your new car as soon as it is ready.
What car finance options are there?
The two most common car finance options are secured "hire purchase agreements" or an unsecured "car loan". HP agreements are secured against the car meaning once all the monthly payments have been made the ownership of the vehicle passes to you. An upfront deposit is occasionally required, trading in your old car can be sufficient for this purpose.
Unsecured car loans can be used to fund 100% of the sale price with no deposit required but can be harder to obtain. The lender does not have the security of the car to fall back on should you fail to repay the loan. Car loans are great for private sales as you effectively become a cash buyer.
Why Use Pegasus Finance?
We've been arranging car finance for many years and have great relationships with the best lenders and their latest deals. Car finance bad credit is also an option for those who have experienced credit issues in the past.
Our experienced finance advisors can also help you to avoid dodgy car dealers. We ensure you buy from a reputable company who gives a decent guarantee and solid back up service, just in case something goes wrong after you have collected your car.
(8.9% APR illustration)
Apply Now
This does not constitute a quote, rates may vary depending on personal circumstances.

Quick, Easy Approval
On average loans are approved within 60 minutes of submitting your details to us