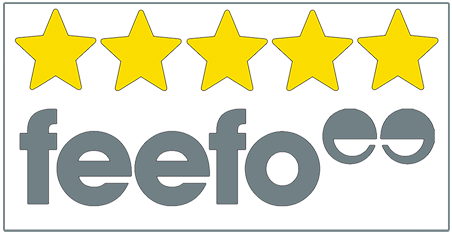 "I would recommend Pegasus Finance to anyone. Professional, friendly and totally on the ball, they pulled out all the stops to make my loan happen. So happy with the service really excited…thanks guys."
Find Out More
Get Your Finances Back On Track with a Debt Consolidation Loan: Manage Multiple Debts in One Monthly Payment!
Debt consolidation loans are a great way for UK residents to manage their finances and get back on track. They offer an opportunity to combine multiple debts into one monthly repayment, making it easier to stay organised and budget effectively.
What is a Debt Consolidation Loan?
A debt consolidation loan is a type of loan which helps manage your finances by combining multiple debts into one single payment. This method helps you to keep track of your payments and budget more effectively, whilst reducing your monthly outgoings. There are two types of debt consolidation loan:
Secured – where the amount you've borrowed is secured against an asset, usually your home. If you miss repayments, you risk losing your home.
Unsecured – where the loan is not secured against your home or any other assets.
Debt consolidation loans that are secured against your home are sometimes called homeowner loans.

Quick, Easy Approval
On average loans are approved within 60 minutes of submitting your details to us
When should you consider a debt consolidation loan?
When considering a debt consolidation loan, one should take into account their financial situation. A debt consolidation loan can be beneficial for those struggling with multiple debts and high-interest rates, as it allows you to manage your finances better by combining all of your debts into one single payment. This is ideal for those who are having difficulty making payments on multiple debts.
Before you choose a debt consolidation loan, think about anything that might happen in the future which could stop you keeping up with repayments. For example, what if interest rates go up, or you fall ill or lose your job? If you're regularly using credit to pay for basic household bills, this would be a sign that you're in financial distress. A consolidation loan might not solve your problems.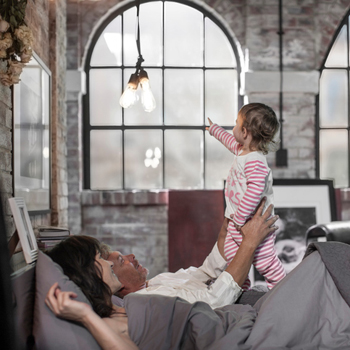 Debt Consolidation Loan Benefits
Personal service from trained debt advisors
Straight talking and sensible advice
Low rates and fixed payments
Easy online application
Quick, often same day payout
Recommended – 5 star reviews
When getting a debt consolidation loan doesn't make sense
Debt consolidation loans can be a great way to manage finances and reduce your monthly payments, but it is important to assess your situation before making any decisions. There are certain circumstances where getting a debt consolidation loan may not make sense or could even lead to further financial difficulties.
A debt consolidation loan definitely doesn't make sense if:
you can't afford the new loan payments
you don't clear all your other credit commitments or debts with the loan
you end up paying more overall (due to the monthly repayment being higher or the term of the agreement being longer), or
you need help sorting out your debts rather than a new loan – a debt adviser might be able to negotiate with your creditors and arrange a repayment plan.
Fees and charges for debt consolidation loans
Be aware of the expensive fees some companies charge for organising a loan. It is vital to thoroughly read all fine print and watch out for any additional charges or fees before signing anything. See if there are extra costs when paying off old loans early, as this may cancel out any savings you make. Dodge shelling out money to a business that will arrange your loan unless they're giving worthwhile counsel.
Debt consolidation loans with bad credit
Not all of us have a perfect credit history but this doesn't necessarily stop us from helping you obtain the consolidation loan you require even if you have bad credit.
We work with lenders who understand that life is not always straight forward and will consider your application based on your current situation not your poor credit history.
They also understand that a debt consolidation loan will often mean reduced monthly payments so providing the payments are affordable a new loan could give you the ability to catch up with debt.
If you are struggling with debt and feel that a debt consolidation loan may not be the sensible solution for you then there is lots of help and advice out there for you.
Please visit https://www.moneyadviceservice.org.uk/en/tools/debt-advice-locator for free debt advice services currently available in the UK.
Consolidation Loan Details
Borrow from £5,000 – £100,000
Repay over 2 – 20 years
Good or bad credit history
Secured or unsecured loans
Flexible terms with competitive rates
Large Debt Consolidation Loans
Large debt consolidation loans which can be as big as £100,000 are not unusual and can seriously help reduce monthly outgoings for customers who have several large commitments that have built up over time.
A change in circumstances can quickly make several loans hard to keep up with especially when they total a significant amount. In these cases a large debt consolidation loan can be the answer where one single lower monthly repayment can reduce stress and worry in your household.
Lower interest rates are often achieved when borrowing a large amount but It is important to understand that by lengthening the term you could end up repaying more.
However if you find at a later date that you can repay some or all of the loan early then this can cut interest charges substantially, so always consider doing this if you can.
Consolidation Loan Calculator
(8.9% APR illustration)
Apply Now
This does not constitute a quote, rates may vary depending on personal circumstances.