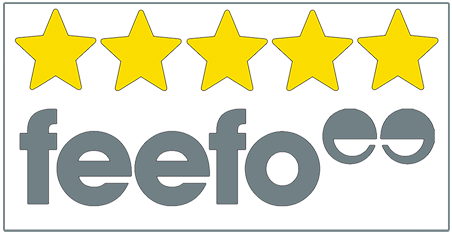 "I would recommend Pegasus Finance to anyone. Professional, friendly and totally on the ball, they pulled out all the stops to make my loan happen. So happy with the service really excited…thanks guys."
Find Out More
How does car finance bad credit work?
If you are looking for car finance but your credit history is giving you a headache, our team of finance advisors can still help you on the road. Do you have bad credit? We have successfully helped thousands of customers just like you who have limited credit history or a poor credit score to obtain the car finance they needed.
To get things started, you firstly need to complete our simple online application form so that our team of finance advisors can get the ball rolling.
Once we have processed your car finance application we will contact you to explain the options available and to provide an indication of the monthly payments.
Next, find a car and let us know where it is, how many miles it has done and the sale price. Finally, we will arrange the paperwork and speak to the car dealer so that you can pick the car up.
Loan benefits
2 – 7 Year Repayments
No Hidden Fees
High Acceptance Rate
Sensible Interest Rates
No Deposit Required
Buy From Any UK Dealer
No Obligation
Who we can help with car finance bad credit?
Missed payments or defaults – We can help you to obtain car finance bad credit even if you have missed payments. If you are able to catch up on your repayments before you apply it would increase your chances of getting the best interest rate available but need not stop you from getting a new car.
Self employed – We can help self employed individuals and provided you can prove your earnings with bank statements we should be able to help.
IVA's – Currently in an IVA? – We would need a letter from your Insolvency Practitioner saying that they are happy for you to get a car on finance. There's nothing preventing you from applying today if you have left the IVA.
No deposit – If you haven't got a deposit there's no need to worry. We work with lots of lenders who do not require a deposit up front.
Bankruptcy – If you are currently in bankruptcy then we are unlikely to be able to help you. Once your bankruptcy has been discharged we would then be able to help with car finance.
CCJ's – If you have an outstanding CCJ that has not been settled this need not prevent us from helping and will depend on how many, the size and how old the County Court Judgement is.
(As with all types of loan, bad credit car finance comes with risks and if you do not keep up with the repayments your car is at risk of repossession and your credit score will be damaged.)
Why Use Pegasus Finance?
Our experienced team of car finance advisors specialise in helping customer with bad credit and are great listeners. We understand that financial difficulties in the past are not a guarantee of problems in the future and work closely with lenders who are more interested in whether you can afford the monthly payments next month rather than last year.
Most of our customers have experienced some kind of financial problem in the past for a variety of reasons but at Pegasus Finance we are here to help you, not to judge you.
Get approved for car finance bad credit
Whilst we are experts in arranging bad credit car finance, fixing any of the following points will help us to get you a better deal.
Make sure all household debts are registered in the correct name, You can either contact existing creditors to find out or conduct a credit check before applying to see if any of your credit file can be "repaired". For a free credit check visit Experian.
You can ensure any outstanding credit is reducing and make payments on existing credit on time.
Ensure you are registered on the electoral register so that lenders can locate you on their credit search.
Although providing a deposit is not essential, it can help. If you have a car to part exchange or can come up with some cash then please mention this to your car finance bad credit advisor.
Finance companies prefer customers who have lived at the same address for some time, have had the same job for a while and have held a bank account with the same bank for a good few years.
For more help and advice on debt and bad credit why not visit the Money Advice Service website :
https://www.moneyadviceservice.org.uk/en
(8.9% APR illustration)
Apply Now
This does not constitute a quote, rates may vary depending on personal circumstances.