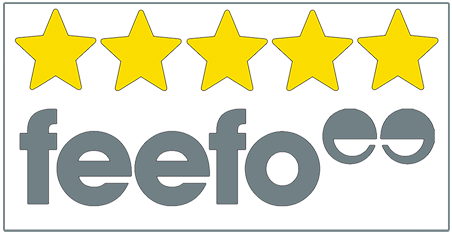 "I would recommend Pegasus Finance to anyone. Professional, friendly and totally on the ball, they pulled out all the stops to make my loan happen. So happy with the service really excited…thanks guys."
Find Out More
Car Loans for Everyone
If you're looking for a suitable car loan but can't seem to find a flexible deal to fit your circumstances, try Pegasus Finance. Whether you want to buy new car or you're being held back by bad credit, car loans from Pegasus Personal Finance can get you back on the road sooner than you think.
We're specialists in offering car loans to suit any circumstances, working with a range of lenders to get you the best deal available.
So if you need to take out one of our small or large car loans, bad credit doesn't have to hold you back!
For those looking for something more exotic we also provide funding options for Replica, import and sports cars.
Loan benefits
NO deposit required
Flexible terms
Quick & easy application process
Borrow From £4,000 – £100,000
Repay over 2 – 5 years
Car loans: How do they work?
There are various reasons you might be looking for a competitive car loan. From failed MOT tests to just fancying an upgrade, whatever your circumstances, Pegasus Personal Finance can help you find a deal to suit you – and it all starts with filling in our simple online application form.
If you already have a make and model in mind, you can head over to our car loan calculator for a quick quote, or apply online to get the ball rolling right now.
For access to the best car loans on the market, complete the application process and one of our expert lenders will get back to you within an hour with an answer.
Whether you're buying privately or through a car dealership, we can give you peace of mind and specialist guidance. From shopping for a new set of wheels to filling out the paperwork and completing the sale, we'll be on hand to help every step of the way.
If you're still unsure about the car you want but would prefer to secure finance before you start shopping, we can help there, too. Our trained car loan experts will be happy to talk you through your options and discuss the best car loan deals available to you.
Why Use Pegasus Finance?
We've been arranging car finance for many years and have great relationships with the best lenders and their latest deals. Car finance bad credit is also an option for those who have experienced credit issues in the past.
Our experienced finance advisors can also help you to avoid dodgy car dealers. We ensure you buy from a reputable company who gives a decent guarantee and solid back up service, just in case something goes wrong after you have collected your car.
What next?
At Pegasus Finance, our car loans are designed to get you on the road as quickly as possible – and with our easy application process, flexible terms and competitive deals, we can get the funds over to you fast.
Once you've spoken with a member of the team and settled on the best car loan deal for you, we can get the paperwork completed and the funds transferred into your bank in a flash.
When you're ready to explore our range of car loans, UK-based Pegasus Personal Finance is here to help every step of the way.
If you have any questions or would like to discuss your options further, why not give us a call? Reach us on 0800 066 2882 and we'll find you the best car finance deal to suit your budget.
(8.9% APR illustration)
Apply Now
This does not constitute a quote, rates may vary depending on personal circumstances.