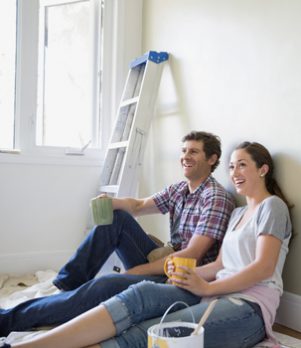 Privacy Policy
We conduct our business in a way which protects all of our customers, ensuring that their personal data is safe and private at all times.
We never sell personal data and go to every practical extent to preserve your privacy, whilst still being able to find the most suitable loan for your needs.
How we use your personal information
This privacy notice is to let you know how Pegasus Finance promises to look after your personal information. This includes what you tell us about yourself, what we learn by having you as a customer, and the choices you give us about what marketing you want us to send you. This notice explains how we do this and tells you about your privacy rights.
Our Privacy Promise
We promise:
To keep your data safe and private.
Not to sell your data.
To give you ways to manage and review your marketing choices at any time.
Who are we?
Pegasus Finance ("us", "we", "our") is a finance broker based in Alton, Hampshire, regulated and authorised by the Finance Conduct Authority to provide funding solutions most suitable for our customers.
You can find us online at www.thecarloanwarehouse.com or at our headquarters – Technology House, Station Road, Alton, Hampshire, GU34 2PZ.
If you would like additional information about how your personal data is used please write to us at the above address or call 0800 066 2882.
Why do we collect personal data?
Our legal basis for processing your personal data is the legitimate interest of Pegasus Finance and the third parties that we will disclose your information to in order to provide you with a quote or arrange a finance agreement.
Processing is necessary as our decisions and those of our lenders depend upon each customer's individual circumstances and credit history. The data we ask you to provide is required data and without it we cannot proceed with your application.
Where do we collect personal data from?
We may collect personal information about you (or your business);
When you complete an application on our website.
When you send us emails or letters via the post.
When you speak to one of our staff over the phone or in person.
If you take part in any competitions or promotions.
From companies who introduce you to us (introducers).
How do we use your personal data?
We may use your personal information to;
Ascertain the suitability of our products and services to your requirements.
Consult credit reference agencies regarding your credit history.
Keep our records up to date, working out which of our products and services may interest you and telling you about them.
Conduct market research including requesting customer reviews.
Who do we share personal data with?
We are very careful with the handling of your personal information. We will never sell your personal information or pass it onto a third party without legitimate interest. We may pass your personal information to;
Lenders we think may provide you with a finance product.
Our data handling software partner.
Affiliates who's website you have applied through.
Law enforcement agencies in connection with any investigation.
We may also share your personal information if the make-up of Pegasus Finance changes in the future;
Lenders may use your personal data for statistical analysis and analytics regardless of whether the applicant takes up a loan with them or not. They will also carry out credit reference checks, see below.
We may choose to sell, transfer, or merge parts of our business, or our assets. Or we may seek to acquire other businesses or merge with them.
During any such process, we may share your data with other parties. We'll only do this if they agree to keep your data safe and private.
If the change to our company happens, then other parties may use your data in the same way as set out in this notice.
There will be circumstances where we will only process your data if we have your consent to do so. For example, if you provide us with data that is classed as a special category of data such as health information, criminal records of convictions and offences, or allegations of criminal offences. We will only process this with your permission (unless we feel the processing is necessary to protect your vital interests or if the law allows us to do so). You have a right at any time to ask us to stop the processing of that specific data.
Credit reference checks
In order to process your application you consent to us and our panel of lenders performing credit, identity and anti-fraud checks on you, which will involve search(es) with one or more credit reference agencies (Equifax Ltd and/or Experian Ltd).
To do this, we will supply your personal information to CRAs, which they will record, and they will provide information about you. This will include information from your credit application and about your financial situation and financial history. CRAs will supply to us both public (including the electoral register) and shared credit, financial situation and financial history information and fraud prevention information.
This information will be used to:
Assess your creditworthiness and whether you can afford to take the product;
Verify the accuracy of the data you have provided to us;
Prevent criminal activity, fraud and money laundering;
Manage your account(s);
Trace and recover debts; and
Ensure any offers provided to you are appropriate to your circumstances.
When CRAs receive a search from us they may place a search footprint on your credit file that may be seen by other lenders. Should we refer your application to another lender, they too will complete a search via a CRA and this may leave a search footprint.
If you are making a joint application, or tell us that you have a spouse or financial associate, we will link your records together, so you should make sure you discuss this with them, and share with them this information, before lodging the application. CRAs will also link your records together and these links will remain on your and their files until such time as you or your partner successfully files for a disassociation with the CRAs to break that link.
If you give us false or inaccurate information and we suspect or identify fraud we will record this and may also pass this information to FPAs and other organisations involved in crime and fraud prevention.
Your data may also be used for other purposes for which you give your specific permission or, in very limited circumstances, when required by law or where permitted under the terms of the Data Protection Act 2018.
CIFAS Notice
Before we provide services, goods or financing to you, we undertake checks for the purposes of preventing fraud and money laundering, and to verify your identity. These checks require us to process personal data about you.
The personal data you have provided, we have collected from you, or we have received from third parties will be will be used to prevent fraud and money laundering, and to verify your identity.
Details of the personal information that will be processed, for example: name, address, date of birth, address, contact details, financial information, employment details, device identifiers including IP address and vehicle details.
We and fraud prevention agencies may also enable law enforcement agencies to access and use your personal data to detect, investigate and prevent crime
We process your personal data on the basis that we have a legitimate interest in preventing fraud and money laundering, and to verify identity, in order to protect our business and to comply with laws that apply to us. Such processing is also a contractual requirement of the services or financing you have requested.
Fraud prevention agencies can hold your personal data for different periods of time, and if you are considered to pose a fraud or money laundering risk, your data can be held for up to six years.
AUTOMATED DECISIONS
As part of the processing of your personal data, decisions may be made by automated means. This means we may automatically decide that you pose a fraud or money laundering risk or if our processing reveals your behaviour to
be consistent with that of known fraudsters or money launderers; or is inconsistent with your previous submissions; or you appear to have deliberately hidden your true identity. You have rights in relation to automated decision making: if you want to know more please contact us using the details above.
CONSEQUENCES OF PROCESSING
If we, or a fraud prevention agency, determine that you pose a fraud or money laundering risk, we may refuse to provide the services and financing you have requested, or to employ you, or we may stop providing existing services to you.
A record of any fraud or money laundering risk will be retained by the fraud prevention agencies, and may result in others refusing to provide services, financing or employment to you. If you have any questions about this, please contact us on the details above.
DATA TRANSFERS
Whenever fraud prevention agencies transfer your personal data outside of the European Economic Area, they impose contractual obligations on the recipients of that data to protect your personal data to the standard required in the European Economic Area. They may also require the recipient to subscribe to 'international frameworks' intended to enable secure data sharing.
YOUR RIGHTS
Your personal data is protected by legal rights, which include your rights to object to our processing of your personal data; request that your personal data is erased or corrected; request access to your personal data.
For more information or to exercise your data protection rights please, please contact us using the contact details above.
You also have a right to complain to the Information Commissioner's Office which regulates the processing of personal data.
How long will we store personal data for?
Personal data will be securely stored for a set period, this is necessary to fulfil our legal obligations and the legitimate interests of our business. We may keep your data for one of these reasons;
Accuracy – To respond to any questions or complaints.
Customer consideration – To show that we treated you fairly.
Legality – To maintain records according to rules that apply to us.
Anti-fraud & money laundering – To assist our underwriters to identify illegal actions.
Data security – To keep your personal data secure always.
All personal data received will be kept securely for six years. Should you take out a finance agreement via our services, we'll retain your data for a period of six years plus the term of the loan.
All telephone recordings will be stored indefinitely. We consider the risk of a personal data breach is significantly reduced if we do not grant access to personnel tasked with deleting data.
How to get a copy of your personal data
You are able to request a copy of your personal data we hold on file by simply calling 0800 066 2882 or writing to Pegasus Finance, Technology House, Station Road, Alton, Hampshire, GU34 2PZ. Alternatively, email us directly on info@thecarloanwarehouse.com.
Accuracy of your personal data
Please complete all applications and communications with us with accurate information. If you think that personal data we hold about you is incorrect or incomplete please contact us, we will take reasonable steps to check it and correct accordingly.
Your right to be forgotten
You have the right to object to our use of your personal information, or to ask us to delete, remove, or stop using your personal information if there is no need for us to keep it. This is known as the 'right to object' and 'right to erasure', or the 'right to be forgotten'.
There may be legal or other reasons (legitimate interest) why we need to keep or use your data. But please tell us if you think that we should not be using it.
Withdraw your consent to marketing
From time to time we may contact you with information about products or services we feel would be of interest to you. If you would prefer not to receive this information please let us know by simply completing this form, calling 0800 066 2882 or writing to Pegasus Finance, Technology House, Station Road, Alton, Hampshire, GU34 2PZ. Alternatively, email us directly on info@pegasusfinance.co.uk.
Complaints
If you wish to raise a complaint with regards to how we have handled your personal data, you can contact us to have the matter investigated: please e-mail info@pegasusfinance.co.uk or call 0800 0666 2882.
If you are not satisfied with our response or believe we are processing your personal data not in accordance with the law you can complain to the Information Commissioner's Office. You can contact the Information Commissioners Office on 0303 123 1113 or via email https://ico.org.uk/global/contact-us/email/ or at the Information Commissioner's Office, Wycliffe House, Water Lane, Wilmslow, Cheshire. SK9 5AF.
Cookies
To find out more about how we use cookies please see our Cookie Notice.