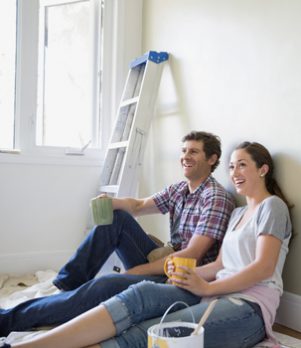 Cookie Notice
In order to operate a effective website which helps you find exactly the right loan for your needs, we need to use cookies.
It's nothing to be scared of as the cookies we use are non malicious and are only utilised to help with customer interaction.
Pegasus Finance uses "cookies" to make parts of our website work and to collect data that helps us understand our visitors better. A cookie is a text file that is placed on your hard disk by our web page server. Cookies cannot be used to run programs or deliver viruses to your computer. 
We use cookies because we want to make our website user-friendly, and we are interested in anonymous user behaviour.  Our cookies don't store sensitive or personally identifiable information such as your name or address. 
You have the ability to accept or decline cookies. Most Web browsers automatically accept cookies, but you can usually modify your browser setting to decline cookies if you prefer. If you choose to decline cookies, you may not be able to fully use the Pegasus Finance website. 
Here is a list of the main types of cookies we use, and what we use them for.  We have described them using the categories recommended by the International Chamber of Commerce in the ICC UK Cookie Guide. 
Strictly Necessary Cookies: These cookies are essential in order to enable you to move around the website and use its features, such as accessing the secure area of the website, accessing the forum, or commenting on our blog posts. Without these cookies the services you have asked for cannot be provided.

 
WordPress

 

Pegasus Finance uses software called WordPress to run Pegasus Finance websites. WordPress cookies can be easily identified because they contain 'wordpress' or 'wp' in the cookie name. These cookies are only used between your computer and pegasuspersonalfinance.co.uk website, contain no personal information, and cannot be used by any other website.

 
Performance Cookies: These cookies collect information about how visitors use a website, for instance which pages visitors go to most often, how they move around the website, and if they get error messages from web pages. Like many companies Pegasus Finance uses Google Analytics to help us monitor our website traffic. These analytics cookies do not collect information that identifies an individual visitor.  All information these cookies collect is aggregated and therefore anonymous and does not affect your privacy. By using the Pegasus Finance websites you agree we may place these types of cookies on your device.

 
Google Analytics

 

Google collects anonymous usage statistics about visitors to pegasuspersonalfinance.co.uk to assist Pegasus Finance in better understanding their website visitors. All Google Analytics cookies names start with '__ut…'Google stores the information collected by the cookie on servers in the United States and other countries. Google may also transfer this information to third parties where required to do so by law, or where such third parties process the information on Google's behalf. Google will not associate your IP address with any other data held by Google.

 

By using the Pegasus Finance website you consent to the processing of data about your visit by Google in the manner and for the purposes set out above. 

More details about the analytics cookies, and how to reject or delete them:
www.google.com/intl/en/privacypolicy.html 
Functionality Cookies: These cookies allow the website to remember choices you make and provide enhanced, more personal features. Pegasus Finance uses this type of cookie when you tick "Remember Me" when logging in or registering to access the secure area of the website, the forum, or comment on our blog posts. These cookies are also created by WordPress, similar to 'Strictly Necessary Cookies', above. By ticking "Remember Me" on Pegasus Finance's website you agree we may place this type of cookie on your device.

 
Targeting or advertising cookies: These cookies are used to deliver adverts more relevant to you and your interests. Pegasus Finance website does not carry advertising, so this type of cookie is not used here.

 
If you provide Pegasus Finance with user information, you have the following rights with respect to that information: 
To review the user information that you have supplied to us

 

To request that we correct any errors, outdated information, or omissions in user information that you have supplied to us

 

To request that your user information not be used to contact you

 
To request that your user information be removed from any solicitation list that we use

 

To request that your user information be deleted from our records and

 

To opt out of being solicited by this website or third parties

 
If you request that your user information be deleted from our records, there may be a brief delay in our processing that request, while verify that the request is valid and originates from you as opposed to an unauthorized third party. If you request that your information be deleted, we reserve the right to terminate and/or limit your access to the Pegasus Finance website. 
To exercise any of these rights, please contact us at info@pegasusfinance.co.uk 
3rd Party Cookies and Social Networks 
 If you click on a hyperlink from the Pegasus Finance website to any third party websites, share content on a social network, or arrive at the Pegasus Finance's website from a social network (e.g. if you 'share' content with or arrive from LinkedIn, Facebook or Twitter) you may be sent cookies from these third party websites.  Third party websites will have their own privacy and cookie policies which Pegasus Finance cannot control. Please check the third-party websites for more information about their cookies and how to manage them. 
Security of your Personal Information 
No method of safeguarding information is 100% secure. Pegasus Finance uses a variety of security technologies and procedures to help protect your personal information from unauthorized access, use or disclosure. Pegasus Finance secures the personally identifiable information you provide on computer servers in a controlled, secure environment, protected from unauthorized access, use or disclosure. When personal information (such as a credit card number) is transmitted to other websites, it is protected through the use of encryption, such as the Secure Socket Layer (SSL) protocol. 
Changes to this Notice 
Pegasus Finance will occasionally update this Cookie Notice to reflect company and customer feedback. Pegasus Finance encourages you to periodically review this Notice to be informed of how Pegasus Finance is protecting your information. When such a change is made, we will update the "Last Updated" date above. 
Contact Information 
Pegasus Finance welcomes your comments regarding this Cookie Notice. If you believe that Pegasus Finance has not adhered to this Notice, please contact Pegasus Finance at info@pegasusfinance.co.uk. We will use commercially reasonable efforts to promptly determine and remedy the problem.

Questions? CALL 0800 066 2882
Our experts are always ready to help