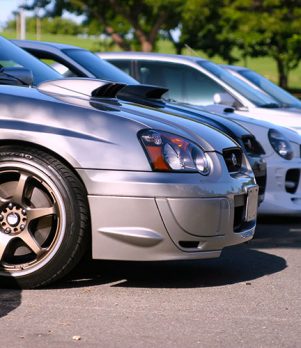 Sports Cars, Imports & Replicas
Whether you're dreaming of buying an investment classic or a Nissan GT-R imported from Japan, we have great options.
Pegasus Finance offer exclusive rates and flexible terms to suit customers wishing to buy any classic, performance or sports car or motorbike.
What vehicles do we finance?
We have been ahead of the curve when it comes to vehicle finance for many years. Our parent company The Car Loan Warehouse has generated a loyal following of customers by providing great finance options for many years, now we at Pegasus Finance are advancing options further.
We have developed a unique finance products empowering customers to buy cars and bikes which other lenders have traditionally shied away from. Whether you're wanting a heavily modified Honda Integra, an early Lotus Esprit or a customer built chopper, our skilled team will find a great finance package to make it affordable.

Loan Benefits
Easy online application
Borrow from £5,000 upwards
Repay 2 to 5 years
Flexible finance options
Unsecured personal loans
Competitive personal loan rates
Japanese Imports
Large numbers of customers entrust Pegasus Finance to arrange funding for their Japanese import. Working closely with many specialist lenders we can finance the car irrespective of whether it's already entered the UK or if it's still in Japan. In addition we're happy to fund the addition of upgrades, mods or restoration work.


Questions? CALL 0800 066 2882
Our experts are always ready to help
Classic Cars & Replica Cars
We all dream about owning the ultimate sports or classic car but paying for it is often the stumbling point. Here at Pegasus Finance we harness our experience and relationships with UK leading lenders to provide our loyal customers with great finance packages.
These types of vehicle are often as unique as we are, this in turn is a cause of concern with traditional car finance lenders. We on the other hand understand our customers and equally understand the assets – beautiful cars.
Whether you're dreaming of purchasing a factory built continuation from a private seller, a cobra replica kit or a recognised classic from a dealer, get in touch, we're here to advise and offer you an affordable way of fulfilling your dream.
Custom & Classic Motorbikes
The hundreds of hours that go into these beautiful creations often results in high sale prices. Using our close relationships with specialist lenders, Pegasus Finance are able to find you the perfect finance option to suit your pocket. Offering flexible terms and exclusive rates of interest, you'll be able to make that next dream purchase a reality.
(8.9% APR illustration)
Apply Now
This does not constitute a quote, rates may vary depending on personal circumstances.

Quick, Easy Approval
On average loans are approved within 60 minutes of submitting your details to us