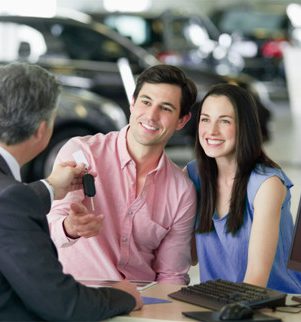 Bad Credit Personal Loans
If you're looking for a personal loan but your credit score is holding you back, our team are in an ideal position to help.
We base lending decisions on whether you can afford the repayments now, rather than any financial problems you may have experienced in the past. It's this understanding of our customers' circumstances that helps us to find the right personal loans.
More Info
How do bad credit personal loans work?
Our team of helpful and knowledgeable advisors understand the financial difficulties many of our customers face –
Talking about your previous financial difficulties can be uncomfortable – but our small, friendly and professional team is dedicated to understanding your situation and qualified to give the informed and impartial advice you need. Forget the impersonal, call centre customer service you may have received in the past – at Pegasus Personal Finance, our customers have our undivided attention.
So, if you're looking for personal loans for bad credit holders, you'll find a quick, easy application process and first-class customer care under one roof with us.
A large proportion of our customers have been through hard times when it comes to their finances, with a wide variety of different reasons for falling behind on their payments or into debt. Whether you've struggled due to unemployment or sickness, our friendly finance advisors will never judge you – so don't let a history of financial troubles dictate your future. Thanks to our flexible range of personal loans, bad credit doesn't have to hold you back.
Loan benefits
Fair, poor and bad credit personal loans
Borrow anything from £2,000 – £15,000
Repay your loan over 2 to 5 years
Flexible terms designed to suit your circumstances
Competitive interest rates for poor credit holders
Personal loans for people with missed payments or defaults:
This is nothing unusual, but can prompt banks or high street lenders to say no. The lenders we work with will look at your income and expenditure, and assess your eligibility based on your current circumstances – providing very bad credit personal loans at competitive interest rates.
Personal loans for people with CCJs:
Failing to repay the full amount of your County Court Judgment (CCJ) within a month leaves a 'black mark' on your credit record for six years – but providing your CCJ isn't too recent, our panel of specialist lenders should be happy to help you find a poor credit personal loan that's right for you.
Personal loans for people with an IVA:
You'll still have a chance of finding bad credit personal loans if you're under an individual voluntary agreement (IVA), as long as you're able to get a letter from your insolvency practitioner giving their permission for you to obtain a loan.
To get approved, simply fill in our online application form and one of our personal finance specialists will contact you within the hour with a decision – meaning you won't have to wait around. We love arranging personal loans for people with bad credit, and can even have the funds transferred into your account the very same day!
To speak to one of our personal finance experts about your options, call us today on 0800 066 2882 for free, no-obligation advice on the best route for you.

Quick, Easy Approval
On average loans are approved within 60 minutes of submitting your details to us
Small and large personal loans
Whether you're looking to repay your debts or need a large personal loan to cover a much bigger purchase, our team are equipped to find the most suitable option for your circumstances. At Pegasus Personal Finance, we know there's no such thing as 'one size fits all' when it comes to financial solutions – which is why we provide a range of diverse options when it comes to loans for people with poor credit scores. Large or small, you can find the funds you need to get your finances in order or facilitate a considerable purchase – with advice from our experts every step of the way, to ensure you can comfortably afford your repayments.
Find out more about our larger personal loan options.
Bad credit debt consolidation loans
Customers with a less than perfect credit history are, more often than not, simply looking to consolidate their debts, lower their monthly payments and get back on track. Thanks to our experience providing competitive debt consolidation loans, bad credit holders regularly turn to us for help in handling and repaying their outstanding debts.
We work with lenders that view bad credit debt consolidation loans as a great way to help borrowers reduce their outgoings and give them an opportunity to get on top of their finances.So if you have a bad credit history, you owe money in lots of different places and would love nothing more than to merge these into a single, manageable monthly payment, get in touch today.
Find out more about the bad credit debt consolidation loans we offer.
Secured and unsecured loans
We know no two customers are the same, which is why our personal loans come in all shapes and sizes – depending on your unique needs and circumstances. Offering secured and unsecured loans for very bad credit holders, we present every applicant with a range of suitable finance options – giving them the freedom and the flexibility to find an agreement that will work for them in the long term.
Find out more about the differences between secured and unsecured personal loans.
If you have any specific questions about our bad credit personal loans or would simply like to chat through your options with one of our friendly and knowledgeable advisor's, don't hesitate to get in touch. You can call the Pegasus Personal Finance team on 0800 066 2882 for a one-on-one with someone who understands your situation – or for a quick quote today, you can head over to our online personal loan calculator.
Car Finance Poor Credit
If you need a car but have experienced money problems in the past, resulting in your credit score being less than perfect, you've come to the right place.
Our many years of experience and our panel of understanding lenders means that Pegasus Finance offer customers the second chance they deserve to finance a car. With great options for almost every customer, we know you will be impressed with our level of service (read our reviews) and ease of arranging the perfect loan.
Find your car at any reputable UK car dealer and we'll do the rest. Our professional service is 100% free, you don't even need a deposit as we're able to provide 100% of the sale price.
Not only do we fund cars – vans, motorbikes, motorhome, boats and caravans are all available through Pegasus Finance.
For more information visit our car finance bad credit page..

Questions? CALL 0800 066 2882
Our experts are always ready to help
(8.9% APR illustration)
Apply Now
This does not constitute a quote, rates may vary depending on personal circumstances.