Bad Credit homeowner loans
If you need a homeowner loan but your bad credit history is holding you back, Pegasus Finance is in an ideal position to help. We view customers who own their own property as a much better bet as they tend to display better money management skills and have a house to offer as security should it be required.
Our finance companies also base their lending decisions on whether you can afford loan repayments today and less on any financial problems that you have experienced in the past.
It is this understanding of your current circumstances that enables our experienced loan advisors to get you the homeowner loan that you require today.
Homeowner loans for people with defaults & missed payments
Defaults and missed payments is by no means unusual and a high number of our customers have got behind with their finances in the past. In turn this can cause banks and high street lenders to say no just when you need their help. Our lenders however will look at your current circumstances and income to assess whether you are eligible and still guarantee to offer a competitive interest rate.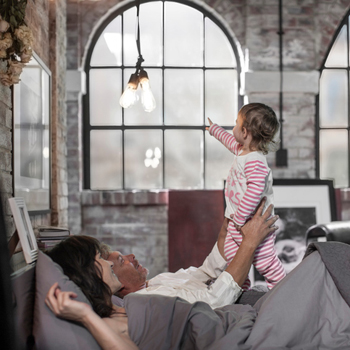 Uses Of A Homeowner Loan?
This type can be used for almost any purpose. Whether you need the cash for home improvements, getting married, an exotic holiday or for paying off other debts, we can provide you with the funding that you require.
Homeowner loans for people with CCJ or IVA
A failure to repay a County Court Judgement (CCJ)within one month will leave a "black mark" on your credit history which banks and finance companies will be able to see when applying for a loan. This remains on your file for 6 years but providing it is not too recent we still have lenders who might be able to help you obtain the funds you require.
It is still possible to obtain a homeowner loan even if you are under an Individual Voluntary Agreement (IVA), providing that you are able to get permission in writing from your insolvency practitioner for you to take out a new loan.
Homeowner loans for Debt Consolidation
Customers with a less than perfect credit score are often looking to consolidate other debts to enable them to regain control of their finances. Our experience means we are ideally placed to help by providing competitive debt consolidation homeowner loans for people with poor credit history. If you owe money to several different lenders and the total repayments are getting on top of you then replacing them with one smaller single monthly payment may be the answer.
Loan Benefits
Competitive interest rates
Borrow from £5,000 to £100,000
Pay back the loan over 2 to 30 years
Secured or unsecured options
Use loan for almost any purpose
How do homeowner loans work?
Homeowner loans for bad credit can either be either be secured on your property or unsecured like a personal loan. Secured loans are often known as "second charge loans" and you will need to either own your house outright or with a mortgage to qualify. The lender will want to value your property and compare this to any debt or mortgage that you currently have secured on it. Your home will need to be worth a significant amount more than outstanding loans so that you have "equity" which they can lend against.
Secured homeowner loans often have a lower interest rate than unsecured loans and a longer repayment term which will help to reduce the monthly payment for you.
However, you do need to consider that longer terms mean more interest charges and your home can be repossessed if you do not keep up with the repayments.
We can arrange unsecured loans more quickly but the maximum loan size will be restricted to £25,000 and the longest term available will be 7 years. The best secured homeowner loans for bad credit could be spread over as long as 30 years depending on your age and income.
WARNING – SECURED HOMEOWNER LOANS – YOUR HOME CAN BE REPOSSESSED IF YOU DO NOT KEEP UP WITH REPAYMENTS FOR ANY DEBT SECURED ON IT
How do I apply for a homeowner loan?
Simply complete our simple online application and our team of knowledgeable and expert loan advisors will be on hand seven days a week to process your loan. If you would prefer to discuss your requirements or situation first then feel free to call us on 0800 066 2882.
Next a professional Pegasus Finance homeowner loan advisor will assess your application, and any individual requirements before presenting your information to the lender who we feel will offer you the best deal. Once we are sure that we have a great option approved and in place for you, your advisor will call you to explain the offer and make sure you fully understand everything. If you are completely happy they will then guide you through to the point of payout.
Our advisor's job is to get you the best homeowner loan even though you may have a bad credit history. Should you not be satisfied with our offer in any way there is no obligation to proceed and we charge no fees for our service.
(7.8% APR illustration)
Apply Now
This does not constitute a quote, rates may vary depending on personal circumstances.