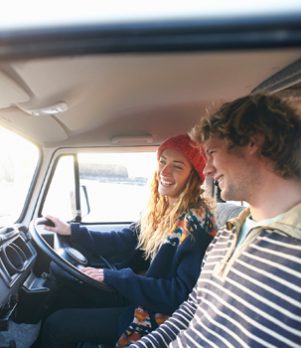 Solar Panel Finance
Are you trying to reduce household energy bills? Perhaps we can help save you money by financing your solar panels.
Helping the environment and having a long term strategy to reduce energy bills can be expensive. Rather than paying for your solar panels up front, let Pegasus Finance help distribute the cost over a few years, therefore easing the pressure.
"I would recommend Pegasus Finance to anyone. Professional, friendly and totally on the ball, they pulled out all the stops to make my loan happen. So happy with the service really excited…thanks guys."
How to secure solar panel finance
If you've been thinking of fitting your roof out with a set of state-of-the-art solar panels, we're not surprised. Solar PV technology has the power to half your electricity bills and, of course, offers an environmentally-friendly alternative energy source – but today, solar panels cost anything from £2,500 to £9,000 and beyond.
At Pegasus Finance, our solar panel finance options give you the chance to revolutionise your home without paying the up-front price – meaning you can find the best solar panels available through a competitive repayment plan.
Domestic solar panels don't come cheap but, with our help, you can slice your energy bill and making some satisfying savings – all thanks to our affordable solar panel loans.
Loan benefits
No Deposit required
Easy online application
Borrow from £5,000
Flexible finance options
Competitive interest rates
How do solar panels work?
Put simply, solar photovoltaic (PV) panels allow light particles (aka photons) to free electrons from atoms, creating a natural flow of electricity. Thanks to this powerful functionality, domestic solar panels are growing steadily in popularity – and as the demand continues to rise, the cost of solar panels is becoming increasingly affordable for the average homeowner.
Prior to 2010, some UK residents were eligible for solar panel grants through the government's Affordable Warmth scheme – but this has since been replaced by a "˜Feed-in Tariff', allowing solar PV owners to earn money for the electricity they generate.
How does solar panel finance work?
In spite of the the decline in price, solar panels cost more than many homeowners will be willing or able to part with in one go – so at Pegasus Personal Finance, we offer a flexible range of solar panel finance deals to help you go green without breaking the bank.
If you know exactly what you're looking for, that's perfect. Fill in our online application form and one of our finance experts will get in touch within 60 minutes with a decision.
Alternatively, you may prefer to secure solar panel finance first and explore the range of solar panels for sale, knowing the funds are already in place – and that's fine, too. Pegasus Personal Finance works with a diverse selection of lenders across the UK to help customers find the most competitive solar panel loans available – with payment plans built to suit your circumstances.
(7.8% APR illustration)
Apply Now
This does not constitute a quote, rates may vary depending on personal circumstances.

Quick, Easy Approval
On average loans are approved within 60 minutes of submitting your details to us